Mark C. Crowley provides the strategy, practices, and science proven to drive extraordinary employee engagement
What percentage of all business supervisors & managers are perceived to be strong leaders?

(A) 80%
(B) 65%
(C) 50%
(D) 30%
According to Conference Board research, the sad answer is (D), meaning fewer than 1-in-3 managers today pass muster. And this deficit in leadership know-how profoundly harms organizational performance – not to mention employee engagement, loyalty and productivity.
The principal reason so many managers are unable to motivate and even inspire their people is because they're operating out of the same ancient leadership playbook that's now been proven to do far more harm than good. 
There's a clear reason employee engagement scores across the world haven't meaningfully improved over the past two decades. The way we collectively lead and manage is entirely out-of-step with the needs of 21st Century workers.
This calls for a new and scientifically informed way of leading to emerge.
When it comes to employee engagement that moves people to do extraordinary work, Mark C. Crowley is an innovative, tested and celebrated leader. He spent over 20 years in the uber-competitive financial services industry where his teams routinely excelled. As an SVP and National Sales Manager at one of America's largest financial institutions, he was named Leader of The Year for driving record sales performance while managing nearly 2,000 investment brokers across the nation. And he accomplished all this by breaking away from traditional leadership theory – and serving as both an advocate and a caring coach to every person on his team. And those unique leadership practices influenced his employees to become uncommonly committed and achievement-driven.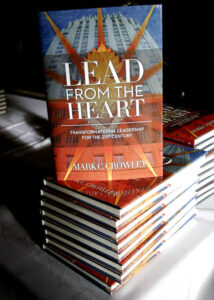 Curious as to what specifically influenced his people to repeatedly scale mountains for him, Mark spent two years seeking scientific validation for his leadership practices. And the groundbreaking book he wrote, "Lead From The Heart: Transformational Leadership For The 21st Century," has consistently ranked as an Amazon Top-100 bestseller in workplace culture. It's also been taught at nine American Universities including the MBA program at the University of Iowa and the Educational Leadership Ph.D. program at Brandman University.
On stage – and in virtual events – Mark is an enthralling, entertaining and highly compelling speaker who leaves his audiences knowing exactly how to successfully lead other human beings.
His inspiring message represents a new paradigm in human development and workplace leadership tied to the understanding that people aren't really creatures of logic, but creatures of emotion.
And it's based on emerging research which shows it's not just our brains that motivate human behavior and performance; our hearts play a surprising and often even greater role.
We've seen centuries of evidence of what the heart can do in sports, art, and music. When it comes to business leadership, Mark offers proof that leaders who intentionally engage the hearts of their employees will be exceptionally rewarded.
Connect with Mark to find out how he can help you apply heart-led leadership in your organization.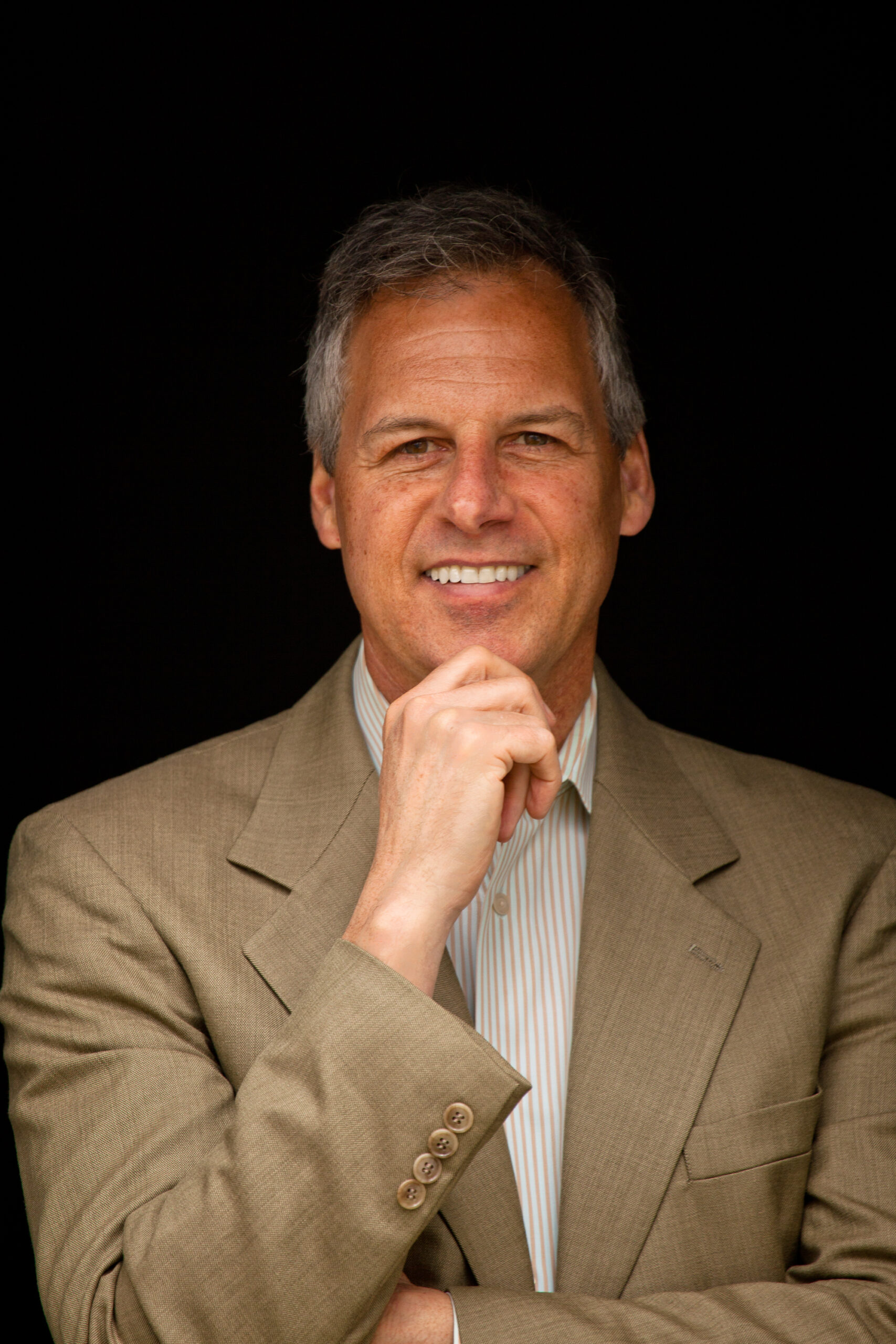 MARK C. CROWLEY
Award-Winning Pioneer of Heart-Led Leadership
Bestselling Author of Lead from the Heart: Transformational Leadership for the 21st Century – Taught in 9 Universities
Host of the Acclaimed Lead from the Heart Podcast with audiences in 147 countries, and a Twitter following of over 135,000 people.
A regular leadership contributor to Fast Company Magazine, and has been published in The Huffington Post, Reuters, CEO Magazine, USA Today, Thrive Global, and the Great Place to Work Institute.
Lead from the Heart continues to be an Amazon Top 100 Bestseller in the Business/Workplace Culture Category.  It is also being taught in nine Universities across America including the Leadership Development Ph.D Program at Brandman University.
Fast Company Magazine has published over 25 of Mark's articles, with several being the most read on their global site. His LinkedIn articles on Managing Millennials & Reversing the Engagement Slide have been read well over 1 million times.
Now with over 130,000 Twitter followers, Mark has forged deep connections with top executives at Gallup, SAS, The Conference Board, the Institute of HeartMath and many others.
Mark's Lead from the Heart Podcast has featured a stunning line-up of guests, including Ken Blanchard, Tom Peters, Herminia Ibarra, Amy Edmonson, Kim Scott, Marc Brackett, Safi Bahcall and Doug Conant to name a few, and has attracted a listening audience currently in 142 countries.
People have a lot of 

great things to say about Mark!
"Imagine a room packed with 100s of highly successful CEOs – standing, whooping, clapping, stomping and cheering for well over a minute. Mark is an absolute leadership rock star, with an authentic and disarming point of view. When I hired him to speak at the YPO-WPO Global Conference I expected him to be good – turns out he was GREAT. Mark's compelling, thoughtful, funny and incredibly well-researched presentation challenged every CEO in the room to inspire true commitment and excellence in their organization by Leading from the Heart."
– Karl Wadensten, President/CEO VIBCO and Chair of the Global Manufacturing Excellence Network for the Young President's Organization –
"Mark is an eloquent speaker who weaves in personal stories to keep his audience engaged, while demonstrating a sense of advocacy that inspires the audience with a sense of conviction."
– Giovanna de Giorgio-Vejar, Certified Human Resources Professional, Los Angeles, CA
"Mark C. Crowley combines both the heart and the mind – making him an extremely effective leader."
– James McCraw, Vice President, Senior Lending Manager, JP Morgan Chase, Orange County, CA