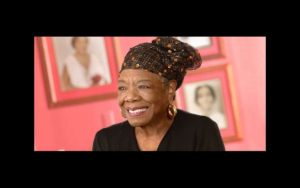 Late poet, Maya Angelou famously observed that "people will forget what you said, people will forget what you did, but people will never forget how you made them feel." Her great kernel of truth here is that human beings are far more influenced by feelings than by rational thinking – not at all what most of us have ever believed.
When it comes to motivating employee performance in the workplace, little of Maya Angelou's wisdom has ever seeped into our leadership practices. We've traditionally assumed that workers made up their minds on whether to be loyal, committed and engaged in their jobs, so leaders have intentionally steered clear of their hearts.
But over the course of a long leadership career, my direct experience repeatedly proved this understanding was wrong. Ultimately, I came to this realization:
How I made people feel proved to have the greatest impact on employee decisions to be dedicated, hardworking, and willing to put in discretionary effort to help achieve our goals.
When I intentionally made employees – of every age, education level and job family – feel valued, supported, growing and appreciated, they routinely and instinctively scaled mountains for me. 
Ever since this epiphany, I've been calling for a reinvention of workplace leadership. In an era where absurdly low employee engagement and job satisfaction scores prove our traditional methods are failing, I believe the greatest responsibility a manager has today is to ensure employees routinely experience the positive feelings and emotions now known to inspire extraordinary performance. I call this leading from the heart.
Now I'd like to tell you that leaders everywhere have been quick to embrace this new thinking, and immediately trusted it to drive greater productivity. But, as you might have guessed, that's not what happened. Upon hearing words like "feelings" and "heart," alarms were triggered. "This could never work in the real world," is what many managers have instinctively assumed.
But I came from that real world – the sharp-edged financial services industry – and proved at all levels that caring about employees and supporting their emotional needs is the surest way to driving sales, productivity and profit.
Nonetheless, as a realist who fully accepts that some people will always need more convincing than others, I've continued to seek more compelling proof. 
To that end, I've discovered the work of four extraordinary thought leaders – best selling authors, scientists, researchers and psychologists amongst them. Coming from entirely different disciplines – and working independently – each has made the same remarkable conclusions:
Feelings and emotions motivate human behavior
Employee engagement is a decision not of the mind, but of the heart.  
In hope that their collective insights will hold great influence over how you go on to lead and manage, here are highlights of their respective research:
ROBERT WRIGHT: Author Of "Why Buddhism Is True: The Science Of Meditation & Enlightenment"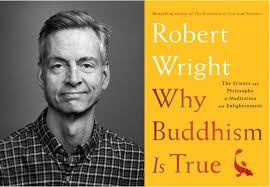 Read More