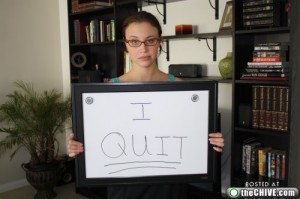 It came as a shock to me one day when one of my best employees, Sarah, came in to my office and resigned.
I guess it was such a surprise because she had worked for me for nearly five years and I had relaxed into a belief that she would somehow always be on my team.  Stupid me.
Like any bad outcome, we learn from experiences like this.  I remained friends with Sarah after she'd moved on to another organization and she later confided that she had been actively recruited away.  But what made this information really sting was in learning she probably wouldn't have entertained the offer had she felt I really valued her.
The truth is I did value her – greatly.   And I needed her!   But in the complacent belief that after 5 years together she'd likely always be on my team, I stopped consistently demonstrating her value in our interactions.   Feeling neglected, she became open to what another employer had to offer.  And then she left.
Read More