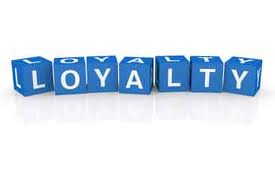 "Employee relationships with organizations are getting weaker which is why some people believe that company loyalty is dead."
Matthew Bidwell
Wharton Management Professor
I believe we've reached a clear inflection point in American business.
Recent research from various sources puts us on warning that organizations have lost the strong bonds they've historically had with workers.  According to a recent Knowledge@Wharton article, employee loyalty is at risk of becoming a thing of the past.
There's no question that the last four years of constrictive recession have been especially hard on people.  Spirits have been worn down by long-enduring sacrifices accompanied by limited rewards.  But also greatly eroded through these difficult years is the once thriving sense of connection most employees felt with their firms and, with their respective leaders.
Consider these statistics reported in the article, "Declining Employee Loyalty: A Casualty of the New Workplace" published in Time Magazine this month:
According to MetLife's 10th annual survey of employee benefits, trends and attitudes, employee loyalty has fallen to a seven-year low.
A 2011 Careerbuilder.com report revealed that three in every four full-time workers would leave their firm today if the right opportunity came along.
Other studies show the average company is experiencing 20% to 50% employee turnover each year.
It's astonishing to me that there could be organizations entirely unfazed by these trends, and therefore less motivated to reassess their leadership practices and to effectively re-recruit their workers.  But according to Peter Capelli, head of Wharton's Center for Human Resources, the recessionary times actually have led some companies to permanently change their attitude toward workers.  Many now choose to see them as "short-term resources," and easily replaceable, he said.
Read More