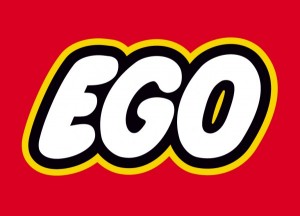 "It is the nature of the ego to take, and the nature of the spirit to share."
                                           Proverbs
What's the biggest obstacle that gets in the way of people and prevents them from becoming truly effective leaders?
Ken Blanchard, leadership guru and prolific author, is certain the answer is "ego."
                                                                                                                                                      During a recent discussion he and I had for a magazine article I'm writing, Blanchard told me that there are two ego-related traits that take people out of their hearts and greatly undermine their true potential as leaders.
The first is "False Pride," characteristic of someone who thinks mostly of themselves and is greatly self-promoting.  The second is "Self Doubt" or fear, where a leader thinks less of themselves than they should and is primarily motivated by self-protection.
According to Blanchard, leaders who are driven by their ego – whether it's some form of false pride or self-doubt – are doomed to fail.  "Leaders cannot and will not succeed when their primary inclination is to be self-focused," he says.   Leadership effectiveness is directly tied to one's generosity of spirit, and to valuing the talents and differences in others.
For the past several years, Blanchard has been helping business students at the University of San Diego and Grand Canyon University (where the school of business bears his name) gain greater insight into their personal values, disposition, and to discover whether, deep-down, they have a true predilection for leading people.   Through numerous exercises of self-investigation, Blanchard's program purposely leads students to answer this fundamental question: "Are you here to serve, or be served?'"
One of the most thought provoking activities of the curriculum Blanchard conducts is called an "Ego Anonymous" meeting – where students are required to stand up and publicly admit to some ego-driven, and thereby limiting, behavior.  By hearing the confessions of fellow students, it quickly becomes apparent how many ways the human ego can derail a leader in the minds and hearts of employees.
Read More