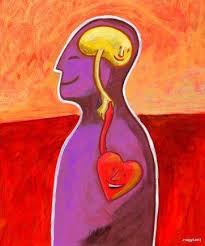 "The future ain't what it used to be."
 – Yogi Berra
Directly or indirectly, the common theme expressed in everything I write is that our traditional ways of leading people in the workplace are failing.
We've seen employee engagement fall precipitously over a generation, and now have irrefutable evidence that it cannot and will not recover until we collectively adopt leadership practices that intentionally support the higher needs of workers – human beings.
My goal for each new article has been to further explain why leadership must change, and how some enlightened organizations and visionaries already are contributing to the creation of an entirely new, and far more effective model.
As we approach the New Year, I see it filled with promise.  It's clear that our collective view on how best to inspire employee performance is fundamentally and irrevocably shifting.  What's stunning to me is that it's happening so fast.
To give you a new glimpse into the future of leadership, I want to share three profound trends that are building wave-like momentum in business.  A major transformation is underway and it's largely being influenced by some noteworthy reversals in our thinking.
Read More