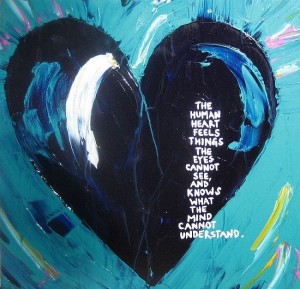 "The word spiritual, not the word religious, is the key."
                                                      Clarence Clemons
One of my son's closest friends started following me on Twitter recently, and after reading my tweets for a couple of weeks, sent along an e-mail summarizing his initial observations:
"Your dad is like a Twitter God.  He's practically a leadership religious leader or something!
Admittedly, when I read the e-mail myself, I thought it was pretty cool that anyone would perceive me as being a "Twitter God!"  But it was the "religious leader" part of the comment that held my attention the longest.  Honestly, I've never sought to be seen as a "religious" leader, nor do I have any of the requisite background that would qualify me to be one.
Anyone familiar with my work knows that I'm a recent author, but that I also spent two-plus decades as a senior-level executive in the financial services industry.  I'm a business leader, people!  "How is it possible that anyone could think otherwise?"
Well, it turns out I may be sending mixed messages.  Tweets I send routinely use words like "compassion," "kindness" and "empathy."  My book is even called "Lead From The Heart!  I have to admit, to a first time tweet reader, I probably sound more like the Dalai Lama than any well-known Fortune 500 CEO.
But I'm not going soft with these tweets, I can assure you.  What I've discovered is that many words traditionally heard in a spiritual context are characteristics of the most successful and influential business leaders today.  You simply can no longer be effective in motivating human beings in any workplace if you lack qualities like thoughtfulness, generosity and sincerity.
We know today that a huge percentage of the American workforce is distressed beyond imagination about their jobs, bosses and organizations.  Revealing just how badly people are being managed and led, one new study showed that at 42% of US companies, the best employees are the least engaged.  This means that in 4 of every 10 organizations, leaders have essentially lost the support of every worker.
A big part of the reason so many people have grown so disconsolate in their jobs, is because they too often feel undervalued and unappreciated.  "No one cares about me or what I contribute here," summarizes much of distress.  What I know to be true is that the human need to feel significant, and to know one's work matters, are both deeply spiritual.  And the wisest leaders in business today not only know this, they demonstrate through their presence that people are unequivocally essential to the success of their organization.
My main thesis is that feelings and emotions drive human performance and, therefore, leaders who make people feel – in their core – that their organization would be fully deficient were they not there, will be the big winners in the 21st Century.
Here are three "spiritual" ways you as a leader can ensure employees feel this highly valued:
Read More