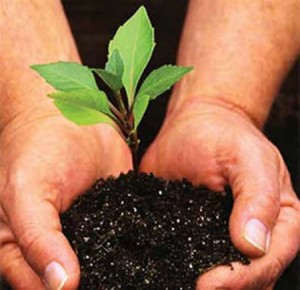 I've come to trust that books show up in my life for a reason.
I can't tell you the number of times I've been in a bookstore when some internal radar system seemed to guide me down the aisles until a knowing voice insisted that I "buy that one."   The great mystery of this process is that the books I've ended up with have always proved to be transformational in some way.
But a few weeks ago, I thought my inner guidance had gone on the fritz.  I was staring at a book called, "What A Plant Knows: A Field Guide To The Senses" and thought for certain it couldn't be meant for me.
But the "voice" had a way of persuading me that it was.  It seemed to be fully aware that I was no botanist, had taken "Biology For Non-majors" in college, and specifically came into Barnes and Noble to find something leadership related.
Yet just as all other times in the past, I quickly discovered I'd ended up with the right book at the right time.  And long before I'd read the final pages, it became quite clear that a profound lesson on leadership was indeed embedded in its pages.
Here's a summary of what I learned.
Read More