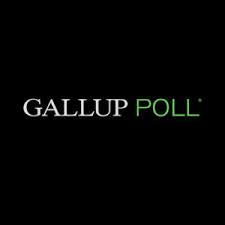 "No problem can be solved until it is reduced to some simple form. The changing of a vague difficulty into a specific, concrete form is a very essential element in thinking."

–J. P. Morgan
In the early part of this past summer, Gallup released its "State of the American Workforce" report – a massive research undertaking that identified how connected and contented people feel in their jobs.  It's from this study, 150,000 personal interviews over the course of a year, that researchers determined only 30% of us are fully engaged at work.
The news got even worse a few days ago when Gallup announced the results of its global workplace study.  Across 142 countries, they discovered only 13% of the working population does much more than show up on time and meet the minimum expectations for their jobs.
Take a look at these worldwide results:
13% Engaged: Employees feel a strong connection to the success of their organization – almost as owners – and invest significant discretionary time and effort. 
63% Not Engaged: People feel less connected to their work and are disinclined to display initiative.
24% Actively Disengaged: Workers who are unhappy, unproductive – and liable to spread their negativity to co-workers.
This means 87% of the world's working population is not meaningfully engaged in, or otherwise enthusiastic about their jobs.
Worldwide, actively disengaged employees outnumber engaged employees by nearly 2:1.
Soon after the U.S. engagement report was released, I interviewed Dr. Jim Harter, Gallup's Chief Research Scientist, and wrote a subsequent article for Fast Company Magazine.  Leveraging much of Gallup's research, I listed the key reasons American workers have grown so distressed in their jobs, and described the most effective ways managers can address them.
But now, four months later, I'm left to wonder how the world's economy succeeds by having just 13% of the working population fully committed to excellence? Clearly, we manage, but is this really the best our global society can do?
With the hope that Gallup's new research might shed new light on this engagement crisis, I reached out to Dr. Harter again.  To frame up our conversation, I asked him just two questions:
(1)  Is there one universal root to why people across the world are so disheartened in their jobs?
(2)  As a society, can we fix this so that people can instead thrive at work, maximize their own potential, and help drive greater performance for their organizations?
Read More