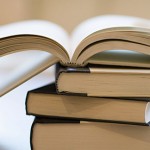 "The future is already here, it's just not evenly distributed."
 – William Gibson
A close friend and former colleague of mine recently advised me to "go easy" on my use of the expression "lead from the heart."  Fully aware that I'd written a book with that title, he nevertheless sought to warn me that many people in business continue to believe this is a particularly weak idea.
My friend was, of course, looking out for my best interests, and the truth is, I knew he was right.  I've met with with many senior executives who gave me their polite attention – but conveyed through invisible signals their deep resistance to bringing any amount of heart into workplace management.
You see, for as long as most of us have been alive, business has believed it best to lead with our minds – and never the heart.
But I've just finished reading five new books that collectively prove our views of leadership are undergoing a profound change.
Insight from a Stanford University professor, the all-time winningest NBA coach, two geniuses of innovation and design, a Pulitzer Prize recipient and best-selling author – and one of Wall Street's most respected CEOs – all provide a clear view of the future.  What they unequivocally show is that the way to excel in managing human beings in the 21st Century requires breaking away from traditional beliefs.
Drawing upon extraordinary personal success in addition to unimpeachable new research, they prove that authentically caring about the growth and well-being of workers – and ensuring they're consistently made to feel heard, valued, supported and appreciated – already have become the truly differentiated practices of our best leaders.  The bottom-line conclusion from this collection of thought: having a great mind alone no longer can make you an effective leader; you also need an active and engaged heart:
MINDSET: THE NEW PSYCHOLOGY OF SUCCESS/CAROL DWECK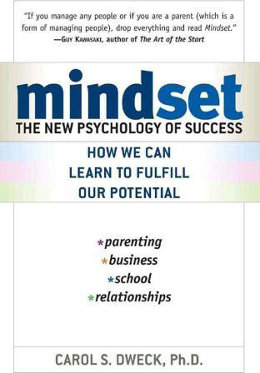 The traditional view in business is that people are born with a fixed amount of intelligence and talent; individual capabilities are firmly set in stone.
This idea, what Stanford University professor, Carol Dweck, calls a "fixed mindset," influences workplace managers to leverage employees who quickly display natural ability – and to invest little time and resources seeking to develop all the others.
Benjamin Bloom, eminent educational researcher, studied 120 outstanding achievers in numerous fields – world-class athletes, mathematicians, concert pianists, et al – and discovered few of them were remarkable as children. They only revealed their capabilities once their training began in earnest.
Predicated on this and other remarkable research, Dweck blows up the long-enduring paradigm of human limitation.  She proves that a person's potential is "unknown and unknowable."  Regardless of talent, aptitude and IQ – people can greatly expand their abilities through effort, thoughtful coaching, and experience.
Dweck's work represents a hugely expansive idea in business.  She shows that leaders who possess a fixed mindset greatly limit employee (and, therefore, organizational) performance.  Alternatively, when managers foster a "growth mindset," they intentionally challenge, mentor, and nurture the development of their people knowing their future contributions will expand as they sprout new competencies.
Widely considered the greatest coach in NBA history, Phil Jackson won a record 11 championships – 6 with the Chicago Bulls and 5 with the Los Angeles Lakers – and led his teams to victory in over 70% of the games they played.
Jackson was a standout college player, and won two "rings" as a player with the New York Knicks.  But once he was given his own teams to lead, he broke all the traditions of coaching professional athletes.
Read More