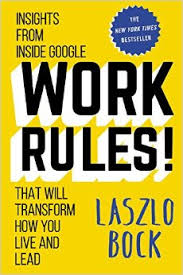 As research for an article I later wrote for Fast Company Magazine, I traveled to Google's Mountain View, California campus, and spent the day meeting with several of their talent management executives.
Within just my first hour at Google, I saw firsthand all the reasons why so many people in business consider the tech giant to be an incomparable outlier – an organization whose leadership practices bear little relevance to the real world, and to most other organizations:
Staged in the parking lot was a row of luxurious Wi-Fi-outfitted shuttles that transport hundreds of "Googlers" to and from work every day at no cost.
At eleven o'clock in the morning, I saw two young employees unabashedly playing a "Dance, Dance Revolution" arcade game – while others were gearing up to play eight-ball on a nearby billiards table.
I saw the bowling alleys, the laundry-room, the endless snacks, the gym – and I enjoyed one of the 75,000 gourmet meals Google provides its workers free of charge every month.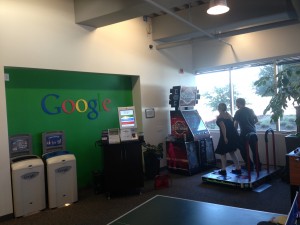 To the uninitiated, it's no wonder that Google has been named Fortune Magazine's "Best Company To Work For" an unprecedented five times. Who wouldn't want to work at a place like this?
But Google's methods for inspiring its 50,000 workers to commit themselves to doing amazing work far transcend the generous perks. And this is exactly the point that Google's head of People Operations, Laszlo Bock, makes in his new book, "Work Rules! Why Google's Rules Will Work For You."
After reading Bock's book – twice – I'm convinced that his (and Google's) understanding of what drives human beings to consistently excel in their jobs is nothing short of brilliant.
Read More