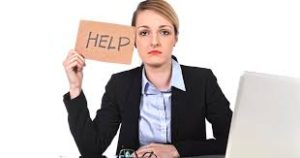 If American companies were given a report card today for their progress in improving employee
engagement over the past four years, most would receive a failing grade.
Surely, many leaders will scowl at the notion that they could be seen as failing at a time when elevating engagement scores has been one of their organization's highest expressed priorities. But since the Summer of 2013 when Gallup announced workplace engagement had reached rock bottom, the truth is that scores aren't meaningfully better.
"How is it possible that the needle hasn't substantially moved in 4 years?"
"Since our company's internal numbers look good, aren't we being lumped in with all the low performers?"
"How can a committed organization jump-start their engagement performance?"
I recently reconnected with Gallup's long-time research director, Dr. Jim Harter, to discuss these inevitable questions. And if you hope to earn an "A" in engagement when the next grading period comes, the following insights will be helpful.
There Has Been Some Improvement
At the start of October, 34% of American workers were fully engaged in their jobs. That's an increase from 30% in 2013, which means an additional 7.2 million workers are now willing to put in discretionary effort in order to help their bosses and organizations succeed.

"I recognize this is a positive change," says Harter, "but we're not satisfied. Too many workplaces remain indifferent to committing to supporting employee's basic needs and to leveraging that for higher performance.
Compared to the best practice organizations in the US – ones that have now reached 70% or higher engagement – I'm pretty critical of overall leadership."
Read More