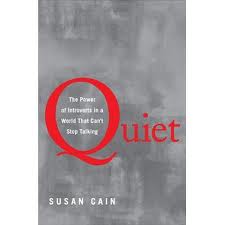 "The shoe that fits one person pinches another; there is no recipe for living that suits all cases.
                                                        Carl Jung            
I recently learned that the leadership-training curriculum at Google places a heavy emphasis on self-awareness building.
The thinking, of course, is that managers can only become effective influencers of others once they're fully mindful of their own strengths and limitations.
Google's objective is to produce leaders who have profound self-knowledge along with the clear and humble understanding that whatever motivates their performance won't always match up to the styles and inclinations of every employee.  Self-discovery, therefore, leads to a greater appreciation for people – and a compassion for all their varying personalities, behaviors and approaches to work.
I can spot genius when I see it and Google's insight is profound.  I've known for years that my greatest leaps in leadership effectiveness came after I'd discovered some belief, practice or peccadillo that had unwittingly limited my success.  Too often, and to my regret, these epiphanies occurred only after I'd blown an assignment or an interaction with a colleague.
If your organization hasn't yet devoted itself to helping you identify the components of your greatness, or the behaviors that might one day derail you, I urge you to find every way possible of discovering them on your own.  In this regard, here are a few things I've learned along the way that may help you:
Read More