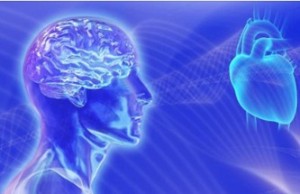 Imagine you're giving a presentation tomorrow to a group of your organization's top decision makers. Your job will be to persuade them to approve, and invest in, a new initiative you've worked over a year to develop.
Heading into the meeting, you're convinced you have a fantastic business case. You've studied the competition, run several lengthy pilots – and developed a keen sense that the venture will become a run-away success.
But if your company operates anything like most traditional businesses, you know you'll need to stick to the analytics while making your pitch; sharing any of your informed "feelings" about the potential outcome could potentially derail your project and even harm perceptions about your own managerial prowess.
And why is it that one's feelings can't be brought into the boardroom without drawing concern? It's because we remain highly squeamish about the reliability of human intuition.
Nearly 400 years ago, René Descarte famously declared, "I think therefore I am," and an emphasis on rational thinking has dominated business operations ever since. In the modern era, MBA programs have intentionally focused on developing left-brain, rational abilities – and to teaching future business leaders how to figure everything out. Even the high-compliment of saying that someone has great "business smarts," inherently means they possess an unusually developed intellect – a good "head" for business.
Intuition: Friend Or Foe?
But curiously, some of the world's greatest "thinkers" of the past century – a list of acknowledged geniuses that includes Thomas Edison, Bill Gates, Nikola Tesla and Albert Einstein – all very consciously leveraged intuition in their work. And so convinced that intuition had profoundly influenced his entire life's success, Steve Jobs repeatedly said that it wasn't just potent, it was "more powerful than intellect."
So there lies the conundrum. Most of men, mere mortals, steer clear of allowing any feelings or intuition to influence their business dealings, while the stunning achievers of society clearly chose to operate from an entirely different manual. Whose lead should we now follow?
For nearly three decades, the Institute of HeartMath has been researching intuition and running numerous experiments for the purpose of better defining what it is and how it works. I recently met with its director of research and co-founder, Dr. Rollin McCraty, and asked him to share some of the key insights he and his colleagues have acquired. As you might suspect, along with other researchers, McCraty has been able to show that folks like Jobs and Tesla figured out something long before the rest of us, and that intuition – when fully understood – can surely help us be more successful in our careers and lives.
Here's what you need to know:
Highly Successful Serial Entrepreneurs Act On Intuition
Over a period of many years, the Australian Graduate School of Entrepreneurship conducted in-depth interviews with repeat entrepreneurs – people who had built businesses multiple times with great success.
Noting that Gallup already had shown that over half of all new enterprises fail in five years, they met with business creators in Great Britain, the US and Australia in hopes of identifying the commonalities of people who repeatedly defied the odds.
And they found two. Most importantly, they discovered that 80 percent of the successful entrepreneurs intentionally relied on their intuition and knowingly integrated it with their cognitive processes in making all final decisions. Contrary to what you might imagine, they were highly practical people who routinely employed a rigorous system of financial analysis and business projections. But in the end, they acted on their hunches, and repeatedly relied on feelings to indicate what choice was best.
Read More