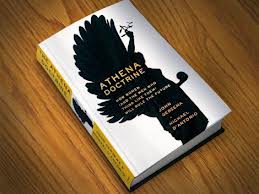 "I think we need the feminine qualities of leadership, which include attention to aesthetics and the environment, nurturing, affection, intuition and the qualities that make people feel safe and cared for."                      
 – Deepak Chopra

Just before my book, Lead From The Heart, was published, a public relations executive told me directly: "Your book is terrific, but no one in business is going to take it seriously unless you change the title."
In the context of workplace leadership, it's the word, "heart" that instinctively strikes many people as being soft, sentimental and weak.  From my PR friend's perspective, managing with any degree of care or advocacy simply isn't regarded as being manly.  And, since men largely dominate leadership positions, he urged me to rename the book.
I chose to go forward with the title, of course, full knowing I'd face some initial resistance.  And ever since, I've made it my intention to find as much compelling evidence as possible to prove the solution to the world's employee engagement crisis lies in leadership practices that positively affect the hearts in people.  This is all I write about.
So I begin this blog by expressing my profound appreciation to Pulitzer Prize winning journalist, Michael D'Antonio, and his best selling co-author, John Gerzema.   Their new book, The Athena Doctrine: How Women, And The Men Who Think Like Them, Will Rule The Future, offers remarkable insight into what it takes to excel as a leader in the 21st Century.  And, just as Deepak Chopra insightfully suggests in his quote above, their conclusion is that effective leadership today requires a greater balance between male and female traits and values – equilibrium of mind and heart.
Gerzema and D'Antonio initiated a survey of 64,000 people – all chosen to mirror the populations in 13 countries (e.g. the US, Mexico, South Korea, Germany and the UK) that represent 65% of the world's domestic product.  As experienced researchers, the authors intentionally sought a wide range of cultural, geographical, political, religious and economic diversity.
To summarize what they discovered: The skills required to thrive in today's world – such as honesty, empathy, communication, appreciation and collaboration – are widely regarded as being on the feminine side of human nature. Consequently, we've reached the end of the hyper-masculine era in leadership as these and many other feminine qualities have become more highly valued.
Here's a summary of their findings:  
Read More