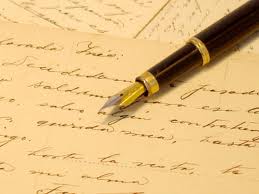 On my most recent birthday, I got a call from a former employee, Lucas.
Now a very successful bank manager, Lucas was a brand-new teller when I first met him fifteen years ago in my role as Regional Manager.  After being seriously injured in a helicopter crash, he'd been forced to leave the Marine Corps to find an entirely new career.
With no banking experience, he was starting over from square one.
In our earliest conversation, Lucas told me he already was dreaming of becoming a branch manager and hoped to make that progression quickly.  Knowing the learning curve ahead of him was steep for these aspirations, I advised him to master every assignment he was given and to pursue excellence all along the way.
Based upon feedback I subsequently received from his different supervisors, it was clear Lucas took my advice to heart.  Quite consistently, I heard he was extremely hard working, committed to learning and contributing at exceptional levels.
Occasionally when Lucas earned a step up the ladder or helped his branch achieve an important goal, I sent him a handwritten note in acknowledgement.  Very briefly, I expressed my congratulations and appreciation — and encouraged him to stay the course with respect to his desire to become a manager.
Even though it had been over seven years since Lucas and I last worked together, during my birthday chat he surprised me by mentioning these very same notes!
Read More