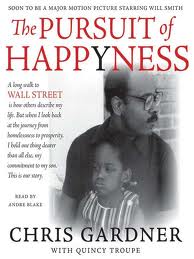 In my most recent professional role, I was in charge of nationwide sales leadership for nearly 1,000 stock brokers – aka investment product sales representatives.
Prior to this position, I spent a large part of my career managing in Washington Mutual's retail bank and with people whose natures were generally quite cooperative and accommodating.
When I moved into the investment division, I discovered fully-commissioned brokers behaved very differently than branch employees.  Because they perceived themselves to be self-employed, they seemed predisposed toward being less trusting of management and always wanting more.  Higher commissions.  Better products.  More freedom with their time.
Because I hadn't spent my formative career years in the investments business, many of the managers in the division were quick to tell me that I couldn't lead these people the same way I did when I worked with salaried bank employees.  "You have to treat them very differently," they said.
This guidance left me with the clear impression that the investment manager's job was similar to a lion tamer's. "The brokers will perform tricks for you when you throw them some raw meat – but you always need to protect yourself by holding up a chair or snapping a whip".
Read More