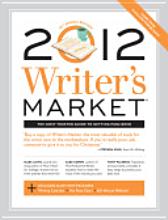 On the day I finished writing my book, Lead From The Heart, I excitedly told some friends that my two-year project was complete.  The first few people I informed were wildly jubilant and reinforced my own belief that I could now enjoy a few victory laps while I waited for the book to be published.
But a person in the know – someone who'd already had the experience of writing a book – had a more sobering and surprising response.   "Now the hard part awaits you," he said.   "Getting an agent is a real challenge."
I thought he was just trying to scare me when he said this.  "How could it be harder to find a literary agent than to write an entire book?" I wondered.
Read More