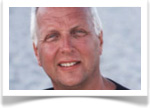 Imagine a room packed with hundreds of highly successful CEOs – standing, whooping, clapping, stomping and cheering for well over a minute.
Was it for Simon Sinek?  Nope.
Was it for Ken Robinson?  Nope.
Was it for Mark C. Crowley?  You better believe it.
As chair of the Global Manufacturing Excellence Network for the Young President's Organization (YPO), it was my job to present MXN members, and prospective members, with an unforgettable speaker who represented the level of learning and value demanded by our network.  I needed someone to bring down the house.
Enter Mark C. Crowley
Mark is an absolute leadership rock star with an authentic, unique and disarming point of view.  When I hired him to speak at the YPO-WPO Global Conference (at the Nokia Theatre in Los Angeles this past Spring, I expected him to be good.  Turns out he was GREAT.
Mark presents an entirely new approach to how we think about leadership… how we define it, how we practice it, what it means for our businesses, and the impact our leadership has far beyond our own field of view.  Mark's compelling, thoughtful, funny, and incredibly well-researched  presentation challenged every CEO in the room to inspire true commitment and excellence in their organization by Leading from the Heart.
No "feel-good-fluff" here — this was a highly researched, relevant, scientific and groundbreaking perspective from a man who has overcome a destructive upbringing to go on to lead major investment banking operations.
I can't wait to hear his Ted Talk!
(As an aside — legendary speaker, Jim Collins, gave the keynote address immediately following Mark's presentation.  For many, many of us, there was no comparison — Mark was clearly the more engaging and impactful speaker)!
— Karl Wadensten , President/CEO VIBCO
Wyoming , Rhode Island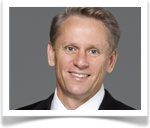 "Mark Crowley's brilliant insights into the science of 'leading with heart' lays the foundation for the future of business leadership. His groundbreaking new book demonstrates how leaders can engage their workers with empathy, passion, and heart – all while achieving even greater levels of productivity!"
— Dr. Rick Jensen, Author, Performance Consultant and Sport Psychologist , Parkland, FL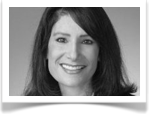 "I have had the pleasure of knowing Mark for 20+ years and without hesitation I believe him to be a brilliant writer, talented speaker and highly intelligent businessman. I have had the personal experience of working with Mark and have been captivated at his ability to lead and inspire all levels of colleagues through personal connection and a deep understanding of the human spirit. Take the opportunity to read Mark's work or better yet, to interact with him personally and I guarantee you'll come away energized and enlightened. You won't be disappointed!"
— Lisa C. Wright, Vice President, Sales Advisor City National Bank, La Jolla, CA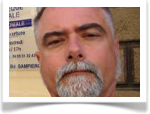 "If we're lucky, we get maybe one opportunity in our work career to experience a truly great leader. Oh, we all have had great bosses, but I'm talking about that person who really makes you up your game. The one who doesn't challenge you, but plants the seeds in you to make you challenge yourself. I was fortunate enough to be in that position later in my career when I met Mark Crowley.
Mark had a way of building a strong dedicated team of driven, intelligent people who wanted to achieve great things. And all while doing that, he was (and still is) a great friend.
One of Mark's biggest strengths is his talent of portraying himself as an ordinary person, all while leading with extraordinary capability."
— Don Elliott, Marketing Manager, Home Tour Club, Seattle, WA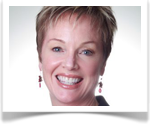 "Mark Crowley is one the finest leaders I have ever met. He possesses all the usual qualities of a true leader – focused, inspiring, thought-provoking, motivating and true to his word. But, what makes Mark's leadership style so unique is his unwavering ability to lead from the heart. He genuinely cares about his people and what matters to them. He really gets to know the person behind the employee. By truly understanding what matters to an employee, Mark sets them up for success in their career and in turn, produces results for the company."
— Keely Minton, Vice President, Senior Marketing Manager, UnionBanc Investment Services, San Diego, CA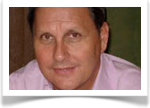 "Mark Crowley is one of those rare managers who combines both the heart and the head – making him an extremely effective leader. I have seen the loyalty and respect he has commanded first hand, and after knowing him for close to 15 years, I understand it. He is compassionate and fair but still has the ability to motivate his people to top performance. I think he would be a good role model for any new manager starting out, and even an experienced one who is trying to improve his or her success in inspiring human performance."
—James McCraw, Vice President, Senior Lending Manager, JP Morgan Chase, Orange County, CA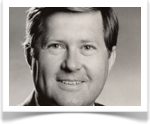 "During my four decade banking career, I had the opportunity to work with many talented individuals. In recalling literally thousands of meetings, conferences, and training sessions, there is only one person who stood above all others. During my tenure as COO Retail Banking for HomeFed Bank, Mark Crowley was the individual who encouraged me, and our 4,000 associates, to reach higher levels of performance. 
Mark has the unique talent of conveying his visceral feelings and transferring them to his colleagues. Through his unique skill of bringing humor into his leadership sessions his communications are open, fresh, and inspirational. 
Anyone who wants to be a better person or improve their leadership performance will benefit from the message Mark conveys in this book. Hopefully, it will not be his last!"
 — Jim Stutz, Former President, Fidelity Savings Bank, Glendale, CA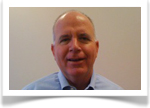 "For over 20 years I've covered hundreds if not thousands of miles with Mark, literally and figuratively. A shared passion for running sparked our friendship and we would meet regularly for training runs. Our conversations often times focused on work and career related issues. We would share our goals and challenges and then discuss strategies and solutions.
One thing that became clear early on was that Mark had a unique capacity for seeing underlying issues and subtleties in relationships that I didn't fully appreciate. He would guide the discussion into areas that invariably dealt with interpersonal issues I hadn't considered. Mark always had great insight into what might be motivating people to act in a certain way or respond in a way that seemed irrational to me. He seemed to have an intuitive sense for why people behaved the way they did, and helped me to develop greater understanding and appreciation for people.
I've been privileged to spend a great deal of time talking with Mark as he wrote his book, Lead from the Heart. We would meet on Sunday mornings to run and he would share with me his research, topics he was adding to the book, experts he had interviewed, and any new directions he was considering. While he does include interesting work from outside researchers, the idea of Leading from the Heart is an authentic and intrinsic characteristic of Mark's style. Importantly, the concepts and ideas in his book are validated by the success that Mark achieved leading teams throughout his banking career.
As a close friend it is no surprise to me that Mark would have success leading from his heart, because Mark LIVES from his heart. "
— Scott Davis, CFA, Portfolio Manager, Brandes Investment Partners, LP,
San Diego, CA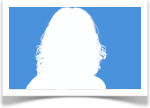 "I was very excited when Mark shared he was going to write this book. I think the timing couldn't be better for his message. The most successful leaders in business build quick emotional connections that often last a lifetime. Mark is one of these leaders. You would think leading this way would mean settling for less but that is not the case. People with these types of relationship building skills can elevate performance even more.
Mark has been able to lead this way and as a result deliver excellent results. What he says in the book – and how he leads people personally – makes great business sense."
— Cecilia Gudino, First Vice President, Senior Regional Manager, Chase Bank, Walnut Creek, CA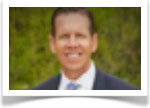 As the Geoprofessional Business Association (GBA) completes its 2018 Spring Conference, I wanted to express my appreciation for your preparation and participation.
Your kick-off presentation contributed to our conference theme, "Leading From The Heart" perfectly. Overall, your presentation gave our members tools to improve their leadership and impact their business immediately after the conference.
I would also like to thank you for your willingness and ability to interact with our members before and after your presentation. I have received feedback about the value of your presence throughout the conference that emphasizes your commitment to our event and to our members.
On behalf of the GBA Board of Directors and staff, I wholeheartedly recommend you to any future group looking for an "all-in," energetic, and intelligent keynote presentation from a friendly and polished speaker.
To your continued success!
Sincerely, Geoprofessional Business Association
— Joel G. Carson,
Executive Director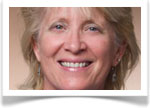 "Please accept this letter of appreciation as my endorsement for your wonderful presentation to CTU students during our first ever formal graduation activities at the Denver Convention Center. Your presentation was both credible with supporting data to support the premises in your book and also informative and interesting. Most importantly, you inspired a large number of our students as attested to by their engagement with you after your presentation and by feedback that the university has received from students, faculty and colleagues who attended the presentation.
We thank you for serving as CTU's Distinguished Lecturer in June, and look forward to you returning to speak to our students again in the future."
— Connie Johnson Ed.D, Chief Academic Officer & Provost,
Colorado Technical University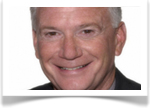 "Mark Crowley and I were professional colleagues for the better part of eight years. During that time I came to know Mark as a bright, sensitive and technically competent individual. Foremost among his many attributes is that Mark is a "people person". Perhaps that is a byproduct of the businesses through which I got to know Mark, first as a retail banker and then as an investment specialist. In both capacities, Mark held senior-level leadership roles and was extremely successful.
To this day I believe that in both these businesses there are many smart people, but the cream rises to the top because they recognize that success is based upon relationships. Mark learned this lesson early on and he worked tirelessly for his people, his customers of course, but even more importantly, for the people who worked for him.
Because of Mark's intelligence, experience and excellent presentation skills, I see him as a can't miss in his next life as an author and a speaker. I make this statement with complete confidence having just read Lead From the Heart. He has the knack of taking complex material and breaking down into simple, actionable concepts. This skill, combined with a wonderful sense of humor, makes him a riveting speaker.
As much as I admire Mark and all that he can offer, the man is not without flaws. Number one on that admittedly short list is that he is, without question, the slowest golfer I've ever played with. Taking a page out of Mark's book, however, I will look at the glass as half full and concede that this attribute afforded me the opportunity to spend more time with him, always a pleasure."
— John Benevento, Former Senior Vice President & Division Manager, Washington Mutual Bank, New York, NY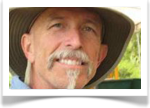 "Mark Crowley is a unique leader who leads with his head and his heart. He embodies the notion that "people don't care how much you know until they know how much you care." I have had the opportunity to work with Mark over the span of more than a decade in three distinctly different companies. He has been a peer, friend, competitor, and mentor. The groups and organizations Mark has led and supported have always been among the most successful in the organization due to his uncommon approach to leadership.
Mark has been successful in all the endeavors I have witnessed because he creates the opportunity and framework for his teams to be successful. He is a teacher, motivator, and leader who lights the fire within people and organizations. Any team is made better by Mark's participation and leadership.
I have learned much from knowing and working alongside Mark. Deeply caring for those that work for him, he provides an open atmosphere for learning and growing. Mark is a constant learner, always seeking new knowledge and self awareness.
I am indebted to Mark for the guidance and care he has shown myself and others."
— Scott Kipers, National Sales and Service Manager, Western Federal Credit Union, Laguna Niguel, CA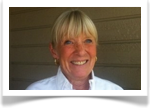 "To a standing-room only audience, local author, Mark Crowley, gave an inspiring, engaging, and particularly intelligent talk about his new Book "Lead from the Heart – Transformational Leadership for the 21st Century."
I 'heartily' recommend his book and his presentation."
— Catherine Greene,  Manager, La Jolla/Riford Branch Library, La Jolla, CA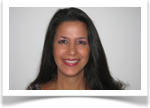 "Mark is the best manager I have ever worked with and I've worked for a lot of managers. In my work career of over 30 years, I worked for over 50 different managers and I had the privilege of working with Mark Crowley for over six years. During this time I learned the most about leadership and developing relationships than any other time in my career and that was a tribute to Mark. He was always encouraging and leading by example; he was enthusiastic and always helped us look at the possibilities of things and helped us believe that great things could happen. He entrusted his managers to do the right thing, gave us direction, goals, strategies and and then gave us the autonomy to make it happen.
Mark had us read leadership books; we reported on them and discussed the great ideas in them and how to use those skills with our people. Mark helped us lead our teams to be better performing teams and by having fun doing it. Our teams were always the best in the bank and it was because Mark was a great leader. I can't think of a more qualified person to write a book on Leadership than Mark."
—Glenda Masterson, Branch Manager, San Diego County Credit Union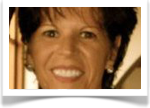 "I am so excited about Mark Crowley's new book. I always knew in my 'heart' that he would be published one day and I am not in the least surprised that he has written about Leadership!
Having spent most of our careers together, I know that Mark was inspired by managers who displayed compassionate leadership character. He sought mentorship from leaders who were passionate on foundational excellence. Under their tutelage, his own inherent leadership style of 'people first', paid huge dividends in his long and successful career in Retail Banking.
 Mark's writings provide valuable messages that will inspire, motivate and encourage Managers and Business Owners to believe in the power, success and personal satisfaction that comes from heartfelt leadership!
— Phyllis Adamo, First Vice President, Senior Regional Manager, JP Morgan Chase, San Diego, CA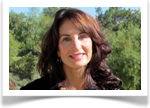 "I have known and have been a colleague of Mark Crowley for over 20 years. Mark is an extraordinary and remarkable leader. He possesses tremendous business acumen yet always uniquely leads with his heart.
His outstanding discernment, exceptional business judgment and problem-solving skills coupled with his integrity and insightfulness have consistently produced superior results.
But Mark's tremendous talent of leading with his heart and truly caring for others overwhelmingly inspires, motivates and drives not only his own employees but those around him as well to work towards even greater heights of productivity.
His unusual leadership style also creates immense employee satisfaction and retention."
—Marci McWilliams, Legal Investigator/Business Consultant, San Diego, CA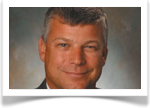 "My first job in financial services, over 20 years ago, was under the leadership of Mark Crowley. I was very fortunate early in my career to have my first manager become my mentor. I knew from the very beginning that he was truly interested in me and my professional development. He communicated well what we were trying to accomplish and why we were working so hard.
Over the years Mark has continued to offer mentoring of my career as our paths have crossed at different stages. He is always the first person I call when I have another intersection to navigate."
— Chris Radford, CEO, CBR Consulting, San Diego, CA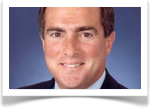 "Cherchez le creneau' is a French expression meaning 'find the niche'…which is exactly what Mark Crowley did in his career when he discovered his unique talent for connecting with people.
I had the opportunity to work with Mark in two different organizations and observed his uncanny ability to relate to a wide variety of individuals and groups up and down the organization in two very different cultures.
As a speaker, Mark has served as my role model and, indeed, as my inspiration for getting up in front of people and doing more than just sharing information… but communicating from the heart in a way that touches the audience. While Mark always makes this seem so natural, I learned that his success is the result of the careful preparation and passion that he brings to everything he does.
It comes as no surprise to me that Mark has found some truly amazing connections between the passion we all have within us and the impact that sharing this passion with others can have on our lives."
— Kevin Dunigan, Executive Vice President, City National Bank, Los Angeles, CA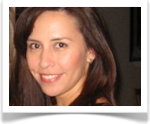 "Having supported Mark as his Human Resources Business Partner in the past, I have had the opportunity to observe his leadership style from a unique vantage point. Often it was in a strategic, problem solving or change management setting. He demonstrates an emotional tie and a sense of advocacy for the right reasons that inspires others, gives them conviction and encourages them to follow….follow him wherever he leads.
He is an eloquent speaker who weaves in personal stories to keep his audience engaged. His relationship-building skills are what give him the influencing edge. He is inquisitive and gets to know people to find what truly motivates them.
He openly seeks and provides feedback and holds people accountable. In doing so he shows people that he cares. He assembles great teams and leverages their abilities and acknowledges accomplishments and openly shares lessons learned. He sweats the details because he wants the experience to be the best experience for all involved whether he is planning a National Conference or a sales presentation.
He creates traditions and celebrates successes and is one of the few people that I know that still takes the time to write a handwritten thank you card…because he knows the difference in the experience on the receiving end. Mark often has book recommendations and even writes summaries of his readings to share with others which further develops his expertise in the material he has read. He is constantly learning and encourages other to do the same. And to top it all off, Mark has a great sense of humor and what could be more heartfelt than his infectious laughter to put people at ease and decrease stress levels.
Mark's book is also truly inspirational. I hope it transforms the way we think about leading in today's society that tends to put a heavier emphasis on thinking rather than feeling in matters related to business and people interactions. "
— Giovanna de Giorgio-Vejar, Certified Human Resources Professional, Los Angeles, CA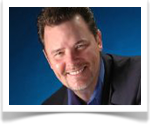 "I have had the opportunity to work with many leaders over the years and it is rare when I work with one that truly "gets it." Many leaders use tactics, or they attempt to follow a systematic approach that is often void of one major leadership quality; the power of emotional leadership.
Mark Crowley understands that you do not lead projects or processes, you manage those. He gets the fact that a true leader leads "human beings". People with the capacity for independent thought, people with feelings and emotions that dramatically affect their ability to perform.
I have witnessed Mark implement leadership strategies that went against the "norm". Many experts would say that his strategies would not work, that they were too far outside the realm conventional leadership wisdom. Well, those experts were right in that his strategies were unique and definitely not the normal leadership protocol. Where they were drastically wrong was in their assessment of his effectiveness and success. Mark attained better production numbers than any of his contemporaries. He attained this success while building a tremendous sense of loyalty and his teams were truly, well, a team.
I believe Mark's greatest leadership quality is his innate ability to not only lead from his mind, but to listen to his heart and follow its direction. Many leaders may scoff at the concept of a leader leading from his heart, heck, some might even say leaders don't need heart. But those leaders do not "get-it" as Mark does and they probably will continue to limit their ability to be truly effective leaders.
I believe we all have a lot to learn from Mark and his distinctive perception on leadership. Perhaps if every leader would consider some of the principles Mark discusses in his new book, we would have a much higher success rate of leaders building truly strong, loyal and effective teams. "
— Gregg Houck, Owner, Dynamic Business Coaching, San Diego, CA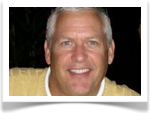 "I first met Mark to discuss a major new change initiative involving thousands of employees. My immediate impression was this is an extremely likeable and passionate individual, inspired to lead and perfect for the job. It turns out that Mark leaves the same impression on almost everyone he meets.
Mark has a special ability to connect with others in a very powerful but always personal way. In any type of setting Mark makes it a special moment, revealing a bit of himself, creating new friends. He integrates this ability to communicate into his proven leadership style and in the process touches everyone he works with.
Mark is the person we all want to be; engaging, entertaining and interesting. But mostly Mark is the friend we all want to have, which is the core of his success in his personal and his business life."
— Doug Jackson, Former Senior Vice President, WaMu Investment Services, Newport Beach, CA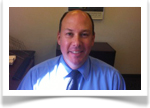 "Mark Crowley has been the single most important positive influence in my business career. His leadership style is based on his passionate belief in taking the time and effort in developing people.
Mark influenced my decision-making thought process and that is why his guidance is still instrumental to me on a day to day basis. I learned that leadership is the ultimate differentiator and that ethics are the cornerstone in making a positive impact within an organization.
Mark cared about helping me become a better person and I wanted to live up to his belief in me. Therein lies the power of Mark's leadership style."
— David Holt, Regional Sales Manager , BB&T Investments , Orlando, FL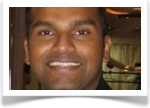 "When I was promoted to Branch Manager by Wells Fargo in Palm Beach I accepted it and ran with it. I can attribute much of my success now to what Mark Crowley instilled in me when I was an Assistant Manager at Washington Mutual. To this day, I follow those principles. It does work and by the grace of God I am doing very well in my career. My peers and leaders have a great respect for me. So I will never forget what I learned from you, Mark. 
Thanks again—I have to say you have inspired a lot of people and I appreciate everything you did. This is no lip service, it is the truth!" 
—Moshe Kishore, Branch Manager, Wells Fargo Bank, Palm Beach, FL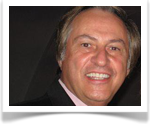 "As a fellow senior manager with Mark for a number of years, I got to see him and admire him from many perspectives. Mark was very creative, insightful, thoughtful, and persistent. He took on major responsibilities and delivered smashing successes. Mark demonstrated that unique characteristic of a true leader: he was compassionate about the people who worked for him and around him. He was able to draw out the best in his fellow workers. He could debate various viewpoints, while showing an understanding and tolerance of others, all while keeping the best interests of the Company in the forefront. Mark also demonstrated "Oscar" like performances as emcee at our National Financial Consultant Meetings. He combined wit and intellect as he guided participants through the Company's long range strategy and a recap of past achievements. Finally, I would urge current managers or those hoping to ascend into management to take heed of Mark's experience and wealth of knowledge that he is sharing to help them be the best of the best."
 — Sheldon Frank, Former Senior Vice President, Group Sales Manager, Chase Investment Services, New York, NY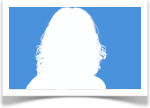 "Mark always "led" a team – he did not just manage people. His employees recognized that he sincerely wanted each individual to succeed and strive to reach their potential. They recognized that he was leading from his heart and, as a result, they worked tirelessly to fulfill his confidence in their abilities. I worked with Mark for over a decade with several different and diverse teams – and this happened every time. Whenever I cross paths with one of his former employees, they tell me the exact same things: they miss working for him as he was the best leader they've ever experienced"
— Susan DeRoche, San Diego , CA