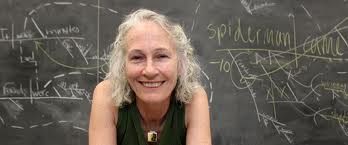 "We can only be said to be alive in those moments when our hearts are conscious of our treasures."
                           Thornton Wilder

A Note To Readers:
When you reach the end of this blog, I will have an assignment for you.  Now, while I believe the task I'll be doling out will give you indescribable joy and satisfaction that may last inside you for days, it's totally ok if you choose to stop reading now in order to dodge the added work.  My deepest hope, of course, is that you'll hang in there to the end….
A Story Of Regret:
When I was fourteen-years-old, I was transplanted from Long Island, New York to a town three thousand miles away just outside San Diego.  A move like that is inherently stressful, especially when you have to settle in at a new high school in late November, two months after the semester has begun.
On my very first day, and in my very first class, I met a teacher who at first terrified me but who later profoundly changed my life.
Miss Adelma Dale was a no-nonsense women in her early sixties who was teaching sentence diagramming, an arcane method of explaining English grammar rules, that instantly struck me as entirely incomprehensible.
Out of fear, perhaps, and to hide my own confusion, I soon found myself acting out in class.  Within a couple weeks of meeting Miss Dale, she sent me to the Principal's office twice.  Most days, she forced me to sit in the back of the room, literally behind the piano.
For the next six months, I hated going to this class. I routinely felt lost, and embarrassed by all her efforts to discipline me.  More than anything, I looked forward to the next year when I could change teachers and get out from under her oppression.
Read More